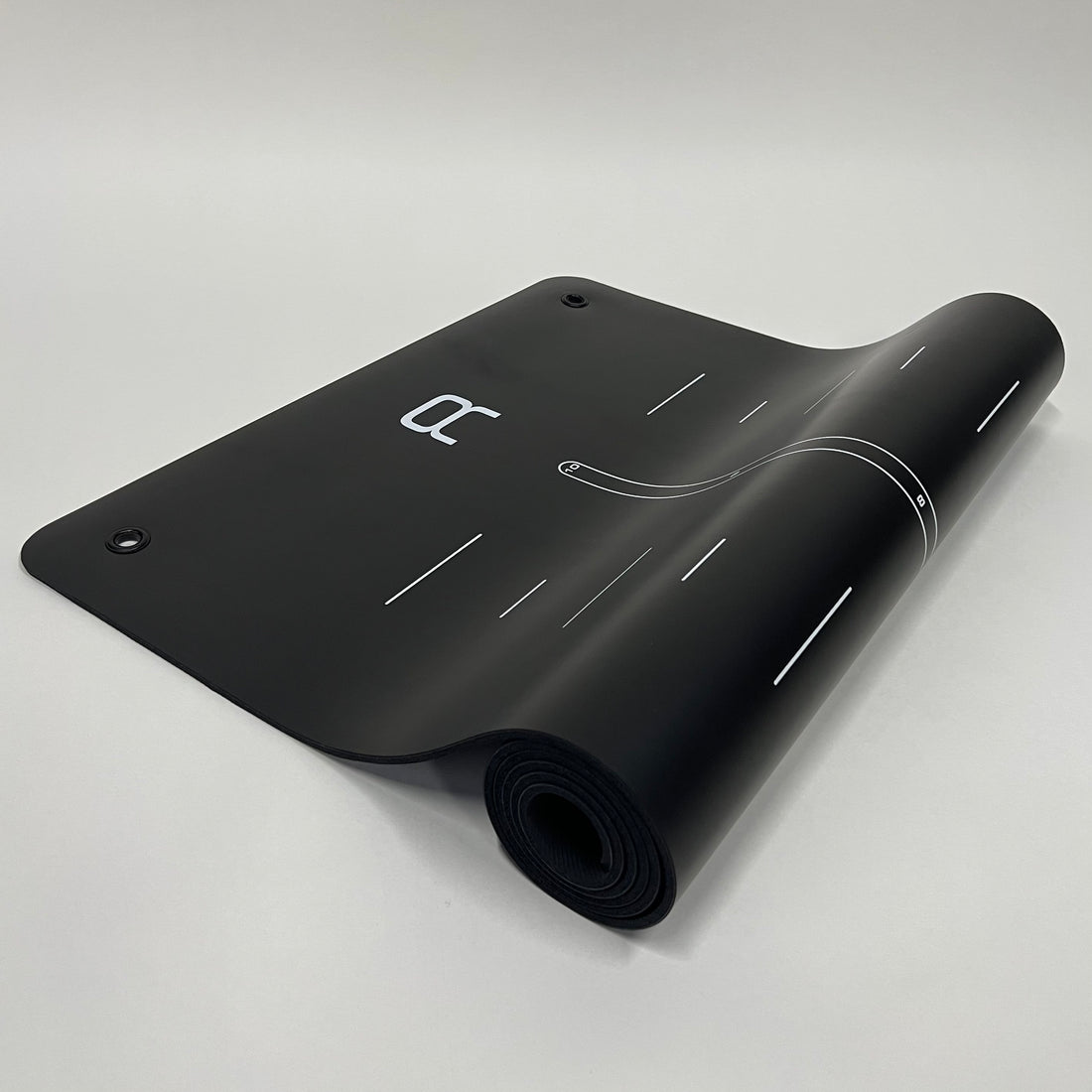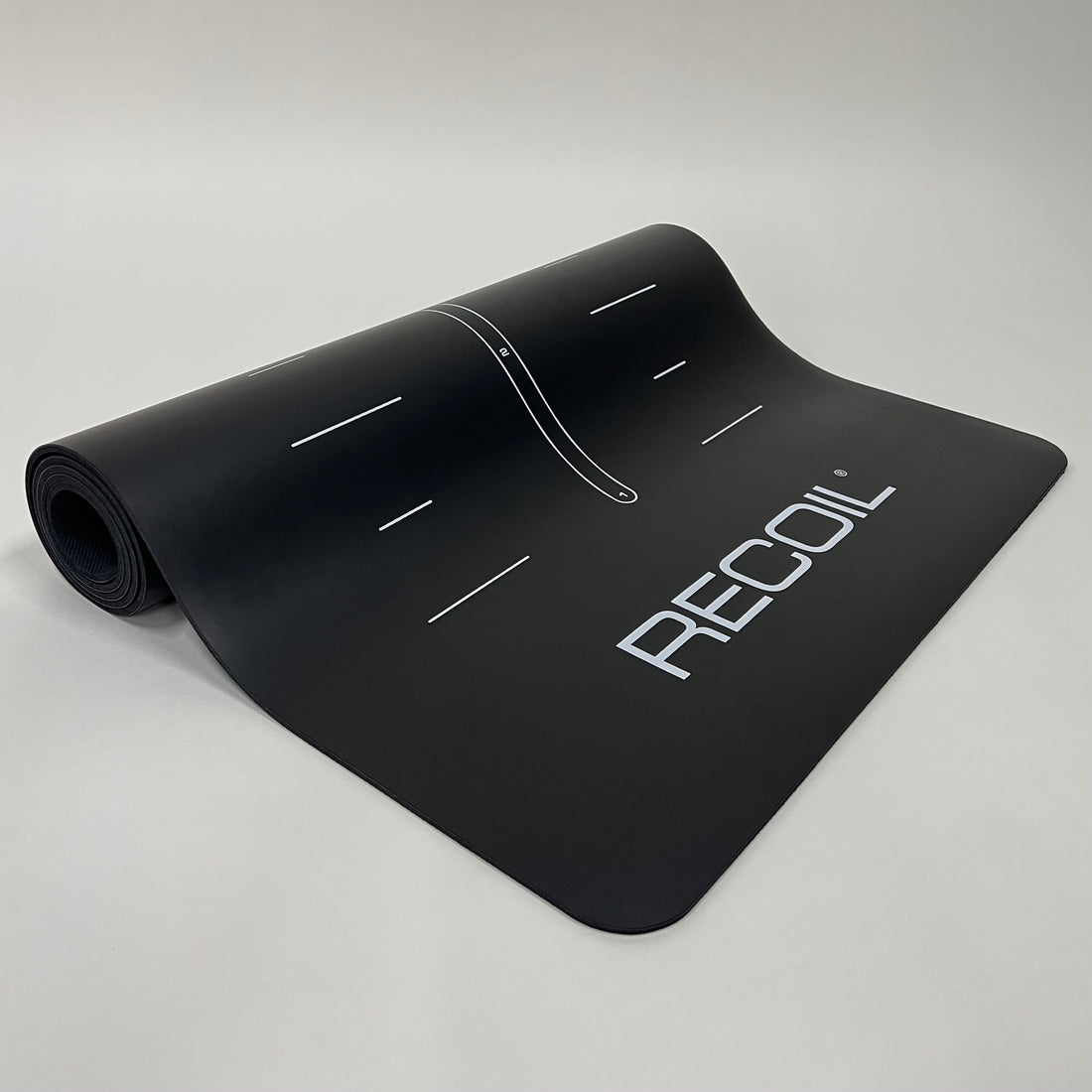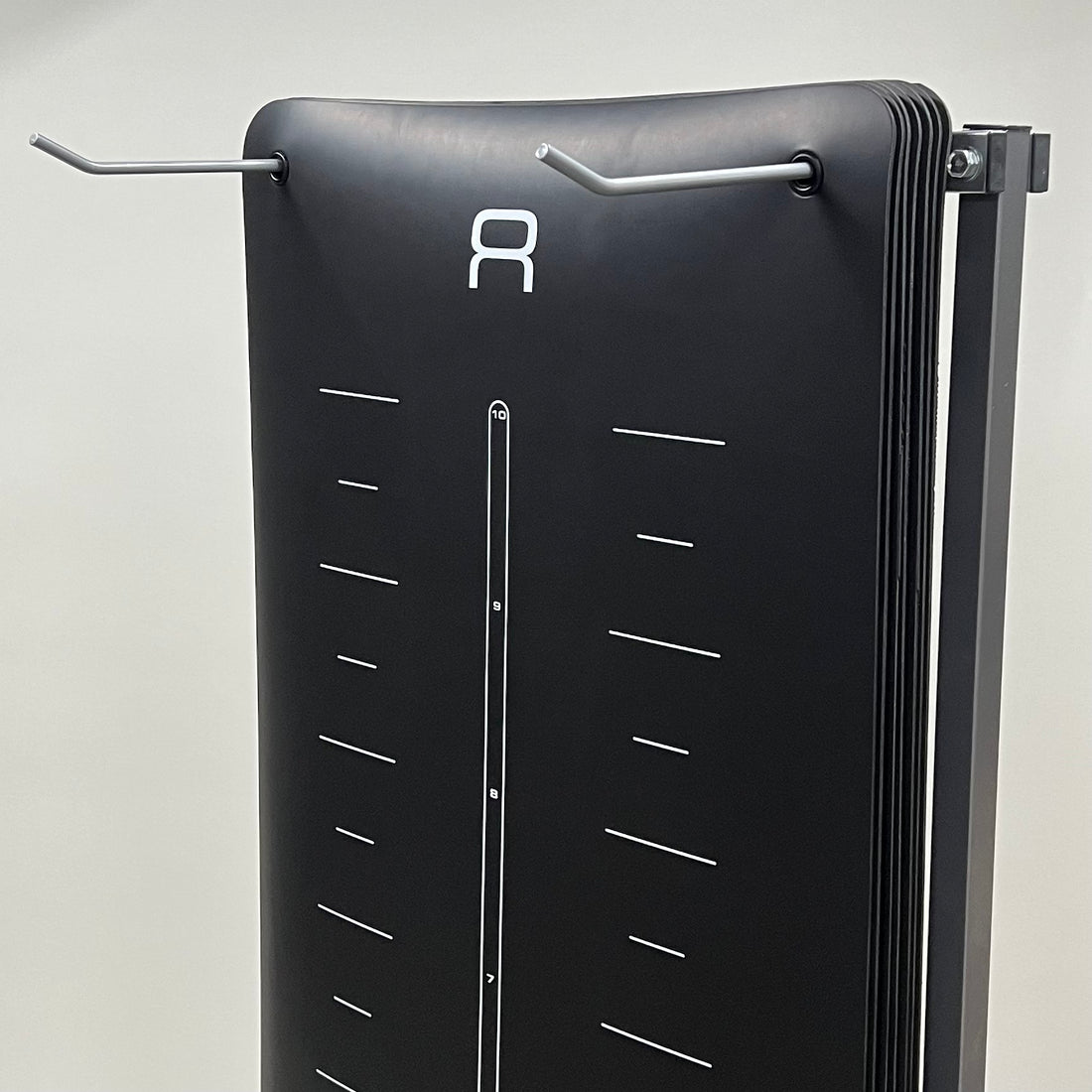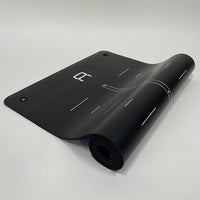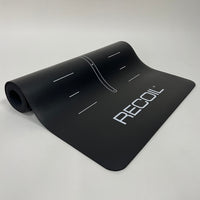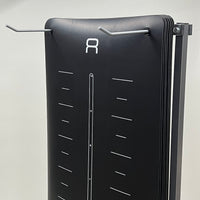 The Recoil M5 is a premium quality, durable, non-slip exercise mat designed to guide your position and track your progress. Clearly marked scales, approximately shoulder width apart on the left and right of the mat, provide visual guides for hand and foot position. A centrally located number scale helps you measure progress and maintain consistency. At 5mm thick, it's the perfect density for Recoil Suspension Training, Yoga, Mat Pilates and  more.
DURABLE – Made to withstand the toughest commercial gym environments. The top surface is natural rubber which is highly resistant to wear yet kind on the body 
NON-SLIP – Both top and bottom surfaces are non-slip providing you with a static platform to exercise on
PERFORMANCE – The natural rubber top surface combined with a high-density foam middle layer and non-slip rubber base gives just the right amount of shock absorption without compromising performance. Total thickness is 5mm
MARKINGS – Clear lines at optimal increments of 75mm (3in) provide visual guides for hand and foot position. The corresponding number scale is centrally located to help measure progress and maintain consistency. Even in low light you'll have no trouble seeing the markings
HYGENIC – The smooth rubber surface is non-toxic and easy to clean unlike textured mats which can trap dirt and bacteria. Rubber is also watertight and prevents bodily fluids from being absorbed into the mat
HANGING – Our mats are fitted with eyelets for hanging. There are several benefits to hanging mats. It allows them to properly dry after cleaning. It allows them to breath which prevents bad odors from occurring. It's also the most efficient way to store them.